Family owned business you can trust -over 40 years offering the best carpet cleaning service at fair prices in Hobbs, NM
How do you find the best carpet cleaner in Hobbs, NM, Lea County?

Since your carpets are one of the major investments in your home, it is important that you find a carpet cleaning company that can help take care of your investment. Dyna Clene has been providing carpet cleaning service for the Hobbs, NM area since 1972. We are committed to giving you the best possible service at reasonable rates. Since we are committed to quality carpet cleaning our guarantee is 100% SATISFACTION OR IT'S FREE!
Not all carpet cleaning is the same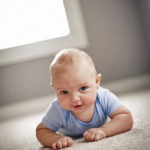 Truck mounted-van driven for better drying times

Rotary jet extraction for more agitation, deeper cleaning, removing soils, bacteria, allergens for a healthier home

Clean water rinse so no residue is left behind to cause rapid re-soiling. We bring our own soft water for best results
We use cleaning products that are safe for you, your children, pets and environment

Deep cleaned carpets stay clean longer, and generally require less frequent cleaning saving you money

Carpet dryers are used to accelerate drying time so you can use your cleaned areas sooner

Check the links to our guarantees above, you can't go wrong with our service!
Look for other special offers in other pages, you just might be rewarded!
Try our one year stain protection plan

If you have your carpets treated with a carpet protection treatment and for a period of one year, if you can't remove a spot with the spot remover we left with you, just call us. We will clean the spot for you at no charge. This guarantee excludes pet stains, and where a color change has occurred. If you use other spot removers other than the spotter we left you, there is a chance of setting the spot making it a permanent stain. There are some limitations and restrictions on this offer. This offer is good only for the Hobbs area. By the way, you get free refills on the spot remover, so save the bottle.
Why do you need a carpet protector treatment?
Most better carpets come with a protection treatment from the factory. This treatment will wear off use, cleanings and deodorizing products. Using protector treatments will keep carpets looking clean longer and will release dry soils easier when vacuuming. Read more
Don't forget to tell your friends and others about our cleaning service!