Questions Answered
What kind of cleaning system do you use?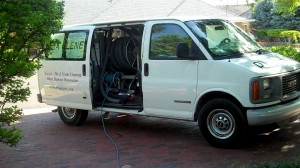 For residential carpet cleaning we use what carpet mills recommend,which is the "hot water extraction" system.  We use a powerful van driven system for optimal results. Additionally, we use the industry's most efficient cleaning tool for the best agitation and flushing of contaminants out of the carpet.  We may use a combination of systems or methods to get the best cleaning possible.
Do you offer dry or low moisture carpet cleaning?
Yes we do, in fact we have one of the best systems available for low moisture cleaning.  But there are places and times for low moisture cleaning and works well under some circumstances.  After over 40 years of cleaning carpet and comparing results, we have developed the system and procedures that give the best results.  We are in a position to offer whatever gives you  the best cleaning for your circumstances.
Do you use cleaning chemicals that are safe?
Since we have to use them everyday, we strive to use cleaning agents that are safe and will not cause health concerns for humans or pets.  That is why it is important to have a method that gives good rinsing that removes any cleaning agents that we may use in the cleaning and also contaminants that are brought into the home daily on your shoes, air, etc.
Do you leave the carpet very wet?  How long will it take to dry?
We hear stories of carpet cleaners leaving the carpet sopping wet, taking days to dry enough for foot traffic. One of our priorities is to leave the carpet as dry as possible.  We make an extra effort to extract as much moisture as we can and speed up the drying process with carpet dryers while we are there.  Under normal drying conditions, it takes about 3 hours to dry enough for foot traffic.   Click here for more drying istructions.
Will you remove all the spots and stains from my carpets?
Most spots & spills can be removed with regular spotting and cleaning.  However,  stains are considered permanent  (can't be removed without specialty treatments and procedures), but some can be removed with special treatments or procedures that can be costly and time consuming.  We can attempt to remove some of these at extra charge.  Some can be discoloration or some form of color change that  cannot be fixed.
What if spots reappear after I have my carpets cleaned?

That is why it is important to hire a carpet cleaning company  that stands behind their work.  There can be times that we can do our best, and some unseen conditions can exist that can result in problems after cleaning.  For instance, excessive use of powder deodorizers or improper use of spot removers that saturate the backing of the carpet.  Or you may have a spill right after having your carpets cleaned.   If you do,  just give us a call.  We have a 30 day No Spot Returning Guarantee. Please ask about limitations and exceptions.
Do you guarantee your work?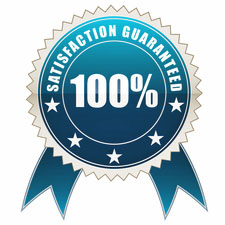 Yes.  We offer a 100% Satisfaction Guarantee or It's Free!  It means that we will deliver what we promise and meet your expectations.  We strive to offer value for our customers.
Will having my carpets cleaned eliminate pet stains and odors?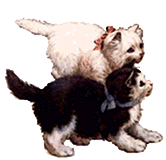 We pre-spray with a cleaning solution that removes most of the pet stains and odor from the carpet in the cleaning process.  If you have a heavy stain & odor problem, then it may require more than a cleaning.  We offer topical odor counteract-ant treatments that resolves most odor problems.  In severe cases, where the urine has penetrated to the backing, padding and sub-floor may require extensive action.
Do carpet protector treatments, like Scotchgard™ really help?
        On most carpet we recommend a protector treatment.  Even though we offer several brands of protector including Scotchgard™, we do offer other brands that may perform better in given situations.  (click here for more product information)